Staff
Meet Dr. Matthew Stay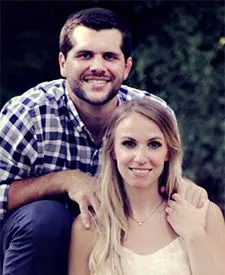 Dr. Matt was first introduced to Chiropractic care during his teenage years after suffering from multiple sport-related injuries. He immediately saw the benefits in not only the healing power of chiropractic care but also how it improved his overall performance in sports. He continued to receive regular Chiropractic treatment throughout his playing career. After spending a few days shadowing Dr. Goozdich he knew he wanted to serve others!
Dr. Matt attended Palmer College of Chiropractic – Main Campus in Davenport, Iowa where he graduated in February 2013. While there, he served as a student intern in the Chiropractic Rehabilitation and Sports Injury Department. Here he was able to gain valuable experience treating athletes of various levels while learning from several experts in the field of sports medicine. As a member of the Palmer Sports Council he gained additional training treating athletes ranging from T-Ball to Semi-Professional.
He is also trained in several treatment modalities including Active Release Technique (ART) and sport-specific corrective exercises to help better serve patients' and athletes' needs!
"Dr. Matt is caring and extremely knowledgeable. He takes the time to truly listen and then treat accordingly." – Brenda
---
Richelle Symcheck (CA)

Meet our chiropractic assistant Richelle Symcheck. She graduated from Beth Center High School before continuing her education at Penn Commercial Business School, earning a degree in Executive Office Administration. Richelle has over 20 years experience in the medical field, with the last 7 being dedicated to the field of chiropractic! Richelle is very excited to work at National Pike Chiropractic as this provides her the opportunity to work in her hometown and improve the health and wellness of her friends and family!
---
Amanda Taylor (Office Manager)
Meet our X-ray technician Amanda Taylor. She is a 2006 graduate from Bethlehem Center High School. Upon graduation she attended CCAC where she pursued a career as an X-ray Technician. She spent a few years working in the hospital field before ending up in private practice. In her 6 years at Southwest Medical Center, she worked as an x-ray and dexa technician, phlebotomist and lab technician.
She has finally landed her "dream" job with National Pike Chiropractic practicing the career she loves. In her free time, she likes to be with her husband and 3 children and enjoys boating, camping and being around family and friends.
Monday:
8:00 am – 12:00 pm
3:00 pm – 7:00 pm
Wednesday:
8:00 am – 12:00 pm
3:00 pm – 7:00 pm